Accounting Report Automation Systems Dallas, TX

Click, click and another suite of reports is on its way
Producing standard reports is easy. Modifying reporting packages and efficiently producing reports with numerical integrity requires a software sophistication that few companies possess.
Most software packages export information to Excel where personnel manipulate it into a desired format. Manipulation can take anywhere from ten minutes to two days. Our professionals have developed a process to reduce this manipulation to a matter of seconds. And once the foundation is laid, additional reports can be added quickly.
Ease of use is paramount. Our reporting systems are customized to fit the user's level of sophistication and are visually intuitive and self explanatory. For extremely sophisticated routines, a series of numbered buttons to click guide the user from start to finish. Initial training and ongoing support enable the user to expand its capabilities as reporting needs grow. These factors shorten the implementation cycle, relieve user anxiety, and minimize user resistance.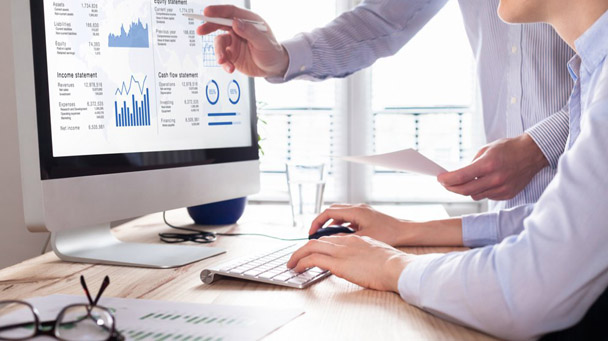 Example: A parent company produced a suite of six reports monthly for forty affiliates in which they owned a 50% interest. Each affiliate had a different set of partners. We established a procedure that enabled our client to email all reports to partners in all companies in a few seconds by clicking a couple of buttons.
Industries served include: wholesale distribution, manufacturing, retail, construction, real estate, oil and gas, consumer finance, professional practices, printing, and technology.