Jim Holloway, MBA, CPA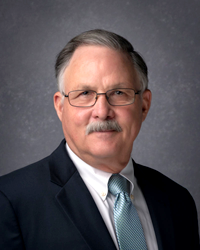 Jim has more than 35 years of broad based financial, operational and strategic experience with an emphasis on financial planning and strategic initiatives, including tenures in a big four public accounting firm, public, and private companies. Efforts have been focused on the financial management and control of complex multi-million dollar projects, transactions and bankruptcies including:
CFO for two private real estate developers/commercial contractors. Responsibilities included: daily operations of the development company; acquisitions and dispositions; all finance functions; and development of short- and long-term strategic planning.
Senior executive with a national business consulting group assisting:

Large public companies with operating strategies and business plans either in a bankruptcy venue or unofficial reorganization efforts. Also worked closely with investment bankers and attorneys in achieving successful reorganizations;
Led professional teams developing strategic and operating plans for most types of real estate properties and performed due diligence procedures on most types of real estate to produce marketing packages for the sale of over $700 million in real estate assets.

Principal in commercial real estate ventures as well as oil & gas ventures.
Ran the initial operations of a commercial development group including all acquisitions, financing, construction, leasing and management functions.
Direct hands-on experience in other investment opportunities including oil & gas development properties, leaseholds, working interests and cattle feeding.
Created the initial cost accounting systems for a commercial construction company including periodic third-party reporting requirements and electronic payroll time system.
Provided due diligence for the acquisition of an oil & gas related services company.
Multiple instances of fractional CFO/Controller projects and services for entrepreneur businesses.
Interim CFO for a group of over 26 financial services companies operating in a Chapter 7 bankruptcy for over 3 years under the direct supervision of the bankruptcy trustee.
Jim holds an MBA and BBA from the University of Texas at Austin. He is a member of the  AICPA, TSCPA and is a member of the AICPA Forensic & Valuation Services section.