Katherine Holloway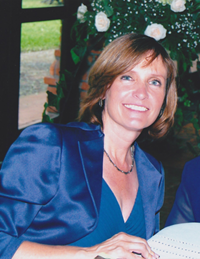 Katherine is a professional with more than 30 years of executive experience in private, public and consulting companies.  She currently serves as the Director of IT Consulting with the hGroup.
Prior to consulting with hGroup, Katherine was a founding Managing Director with Protiviti leading the Technology Risk Solutions practice in the Dallas office.  Prior to consulting, she led software development groups of two software companies where she designed & implemented the software development life processes to develop products for Fortune 1000 companies.
Some of Katherine's relevant experience includes:
Led multiple engagements with a Chemical manufacturer to select software for ERP, reporting, and tax solution implementations. Led the implementation for JD Edwards Financial, Manufacturing, Sales, Quality and Transportation modules in a compressed timeframe.  The implementation included defining security for separation of duties, and internal controls for these modules.  Designed and developed data conversion programs and interfaces.  The client is now able to get information about the profitability of their business and products that was unavailable in their old system.
Led an engagement to assist a company in assessing their current state of business continuity management, develop a project strategy to enhance what already existed, conducted a business impact analysis, and created business continuity plans. This project addressed the critical business processes and IT assets in their United States manufacturing facilities and the shared services organizations in the corporate offices.
Led IT Internal Audit engagement for a restaurant group, which evaluated the security around the client's sensitive data stored in their systems. The result was recommendations for improving the security of the data.
Consulted for the Board of Directors for a start-up dot-com that was having difficulty getting their web site functional. Provided recommendations and direction to the Board for how to get out of the difficulty.  They are now running a successful eBusiness.
Provided fractional COO and CIO services to an international non-profit with U.S. headquarters in Dallas, Texas. During this time, she has led new programs for both the international and U.S. groups, managed the U.S. operations and provided IT leadership and support for both the U.S. and international operations.
Katherine holds a BS in Computer Science & Engineering from the University of Texas at Arlington.