Financial Analysis and Modeling Dallas, TX

Hindsight is 20/20, but foresight is better
Today's decisions have a direct and indirect impact on the future, understanding that impact is essential. Negotiating the labyrinth of complexity inherent in financial projections and decision models can be daunting; it is rife with potential pitfalls. The most common pitfalls occur when decisions are based on models of what a company wants to happen instead of what historical data and current conditions suggest. In addition the difference between valid and coincidental consequences of an action is not always obvious and the ability to discern the difference is critical.
We have the expertise and understanding to navigate through these complexities, to discern valid relationships, and to take the guess work out of forecasts, projections, and models.
Our approach is simple. Our Financial Analysis team determines your needs and objectives, analyzes historical data, considers current conditions, identifies parameters, variables and relationships, and develops alternatives based on "what-if" scenarios.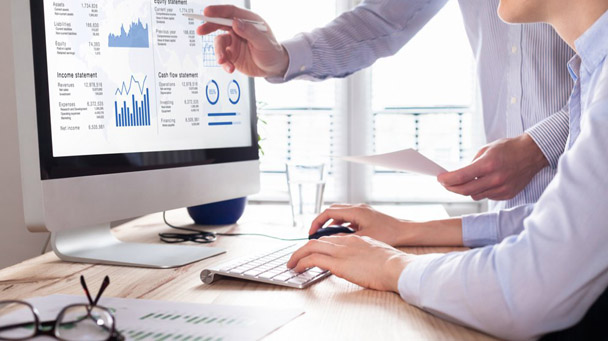 Industries served include: wholesale distribution, manufacturing, retail, construction, real estate, oil and gas, consumer finance, professional practices, printing, and technology.