Internal Accounting Investigations Dallas, TX

Internal investigations include regulatory action and whistleblower issues. While these internal investigations often are led by legal counsel outside of the company, it is sometimes necessary to bring in outside accounting expertise. Our forensic expert at hGroup, LLC, James P.(Jim) Holloway, is experienced in this type of investigative accounting and understands the way an organization operates. He can evaluate and analyze data as well as locate data that can help with internal investigations at your organization. When it comes to crisis management problems, our forensic accountant can help.
Employee Theft or Embezzlement
According to the U.S. Department of Commerce, employee theft or embezzlement costs businesses nearly $50 billion annually. This often occurs and, with the help of our experienced forensic accountants, we can investigate issues like these in your business. Employee theft can include stealing materials, information, fraud, or embezzlement. Litigation may be necessary when you are trying to recover losses or perhaps an out of court settlement. With the help of our experienced forensic accountants, we can evaluate evidence and provide testimony for your case. Our team can help determine the extent of the loss and/or damages and to determine who committed the crimes. We use a variety of different investigative procedures to form a basis for termination and/or to help you to pursue justice in criminal or civil actions.
Partner and Shareholders Disputes
When shareholders or partner (stakeholders) disputes occur, one of the most significant issues is how the finances are managed. Getting the facts straight is important, and with the help of our forensic accountants, we can do precisely that. We will evaluate the circumstances associated with the disagreement and provide expert advice on what we can do for your situation. Knowing what is going on with your company's finances is imperative, as usually if there is any wrongdoing, all stakeholders are affected. When partnership disputes arise regarding finances, it can be hard to see exactly what is actually happening. With the help of a forensic accountant from hGroup, LLC, we can investigate all financial and accounting records to look for inconsistencies, evidence of wrongdoing and unsupported transactions.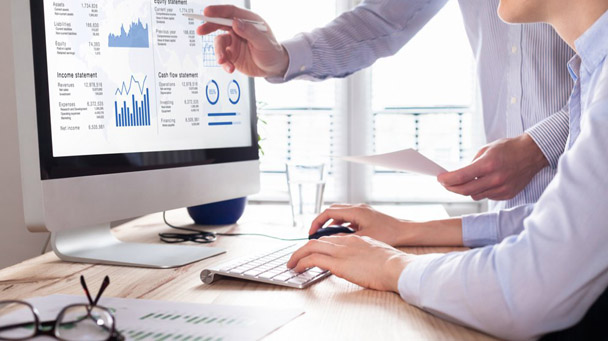 Hire Our Experienced Forensic Account for Internal Investigations Today
When you're looking for help with accounting services for internal investigations, hGroup, LLC and James P(Jim)  Holloway, a CPA, can serve you. We serve all of Dallas, Fort Worth, Arlington, Irving, Carrollton, Coppell, Farmers Branch, Addison, Plano, Frisco, Hurst, Euless, Bedford, Denton, Allen, Richardson, Cedar Hill, Rockwall, Grand Prairie, Garland, Mesquite, Rowlett, McKinney, Southlake, Colleyville, Little Elm, Dallas County, Collin County, Denton County, Tarrant County, Rockwall County, and Ellis County. To schedule a free consultation to learn more about our services, call our Texas office at (972) 919-6105.