Forensic Accountant Dallas, TX

Forensic accounting is used to help settle different types of legal situations. Our forensic accountant at hGroup, LLC, James P. (Jim) Holloway, has years of experience providing forensic accounting services to a variety of clients. This type of accounting uses specialized techniques that include reconstructing transactions, tracing funds, verifying reported transactions, and more. The results and information of his forensic accounting services can be used in court or a pre-litigation setting.
Forensic Data Analytics
In many difficult and complex litigation issues, the best evidence is accurate data. Our forensic accounting expert can focus on the numbers to help provide answers to resolve an issue. At hGroup, LLC, we locate and analyze data that is relevant to your legal matter. We can also work closely with IT departments to extract and convert data so that it is useful to the issue at hand.
Divorce Financial Support
When it comes to financial issues, a divorce can be stressful. One of the major components of a divorce is asset division, which includes all assets and related debts that have accumulated during a marriage. A forensic accountant like ours can help reveal important financial information that can affect elements of a divorce such as child support, spousal support, separate and community property segregation to name a few. We can help look for hidden assets, determine expenses, make an inventory of all assets, look for inconsistencies, and assess the settlement as a whole. Our forensic accountant will review tax returns, credit card, and bank statements, investments, stocks, and other important documents. Any inconsistencies or discrepancies will be recorded and investigated for you.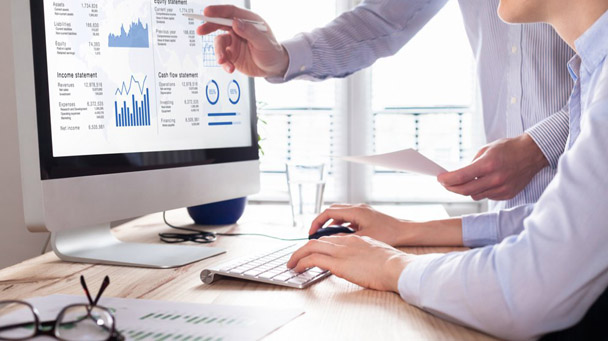 Arbitration Support
When it comes to business contract disputes, shareholder/partner disputes, insurance claims, employee termination disputes, and other arbitration-related issues, our forensic accountant can help. We closely review all financial aspects concerning your matter. Our job is to ensure that everything is complete, accurate and transparent during these proceedings.
Call to Schedule an Appointment with an Experienced Forensic Accounting Expert Today
When you're looking for help with forensic accounting, hGroup, LLC and James P. (Jim) Holloway, a forensic accounting expert, and CPA, can help. We serve all of Dallas, Fort Worth, Arlington, Irving, Carrollton, Coppell, Farmers Branch, Addison, Plano, Frisco, Hurst, Euless, Bedford, Denton, Allen, Richardson, Cedar Hill, Rockwall, Grand Prairie, Garland, Mesquite, Rowlett, McKinney, Southlake, Colleyville, Little Elm, Dallas County, Collin county, Denton County, Tarrant County, Rockwall County, and Ellis County. To schedule a free consultation to learn more about our services, call our Texas office at (972) 919-6105.